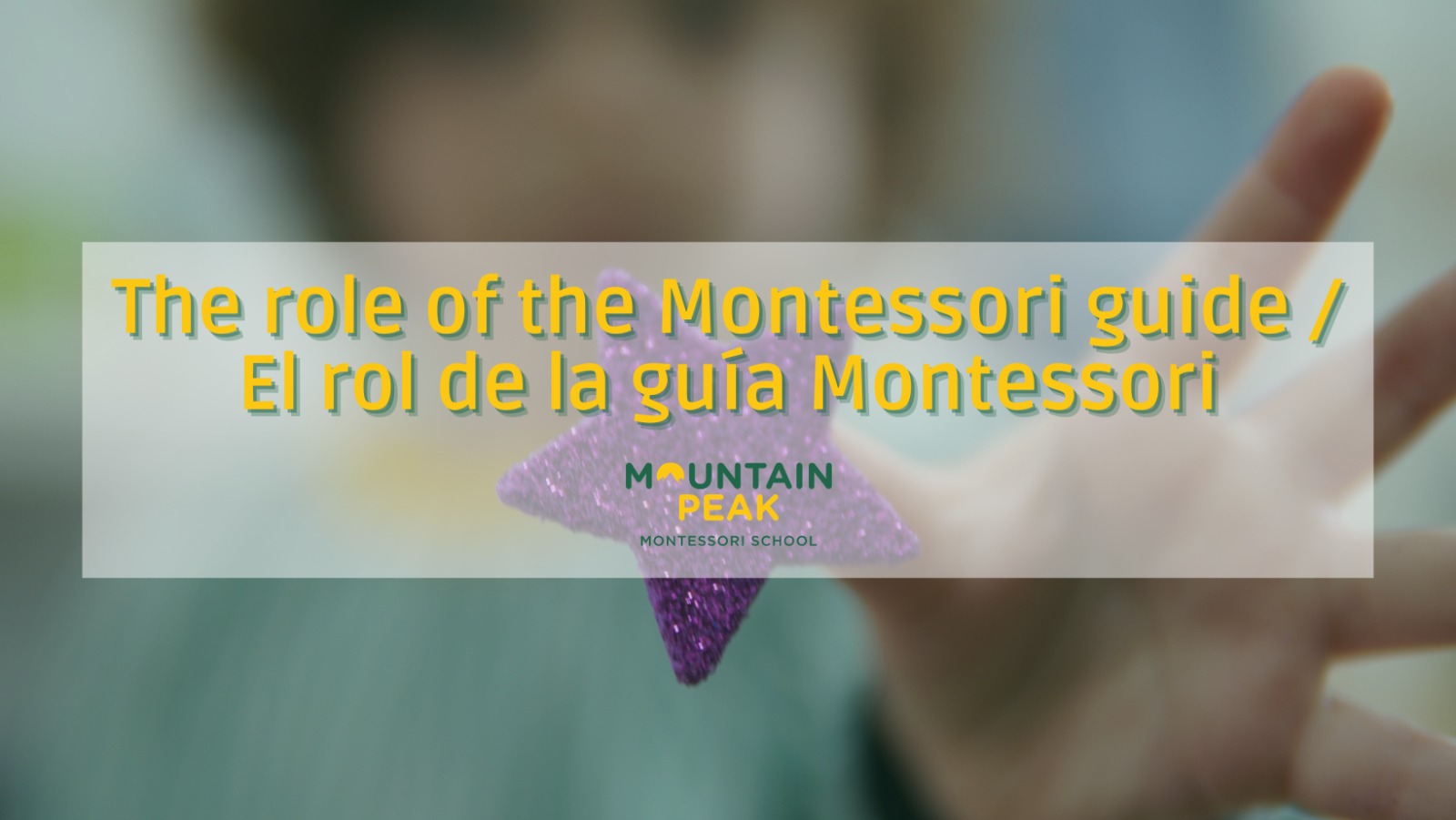 The role of the Montessori guide.
The Montessori guide is the equivalent to a teacher in a traditional school. They play a fundamental role in the Montessori system: they are the ones who are responsible for the prepared environment.
Their main task is to accompany the child, allowing natural development and facilitating learning. Observation is essential for this, as through it, the guide can offer the child different options to work with the materials given and, as the child develops, reduce intervention.
Among the main functions of the guide are:
Observing the needs and interests of the children and their performance with the materials, to know when to step back and when to intervene.

Understanding children's behavior, always keeping in mind the characteristics of the developmental stage they are in.

Demonstrating the use of materials and guiding children in their multiple possibilities.
The main attitudes of a Montessori guide are as follow:
They recognize that the child is the protagonist of learning and, therefore, that adults do not teach, they only offer the means.

They accept their own mistakes and those of others as an opportunity for learning.

They establish a horizontal relationship with the child, based on respect.

They are willing to learn, from the child, with the child, and about the child.
The guide is also characterized by their sense of responsibility:
They identify the individuality of each child.

They maintain the prepared environment and offer activities at the right time and with the appropriate technique.

Every time they reflect on their own work and seek ways to improve it.

They respond from a place of calm, rather than reacting.
From here, we congratulate all our guides for the important work they do every day. Happy Teacher's Day!
---
Mountain Peak British School
+34 611 052 137