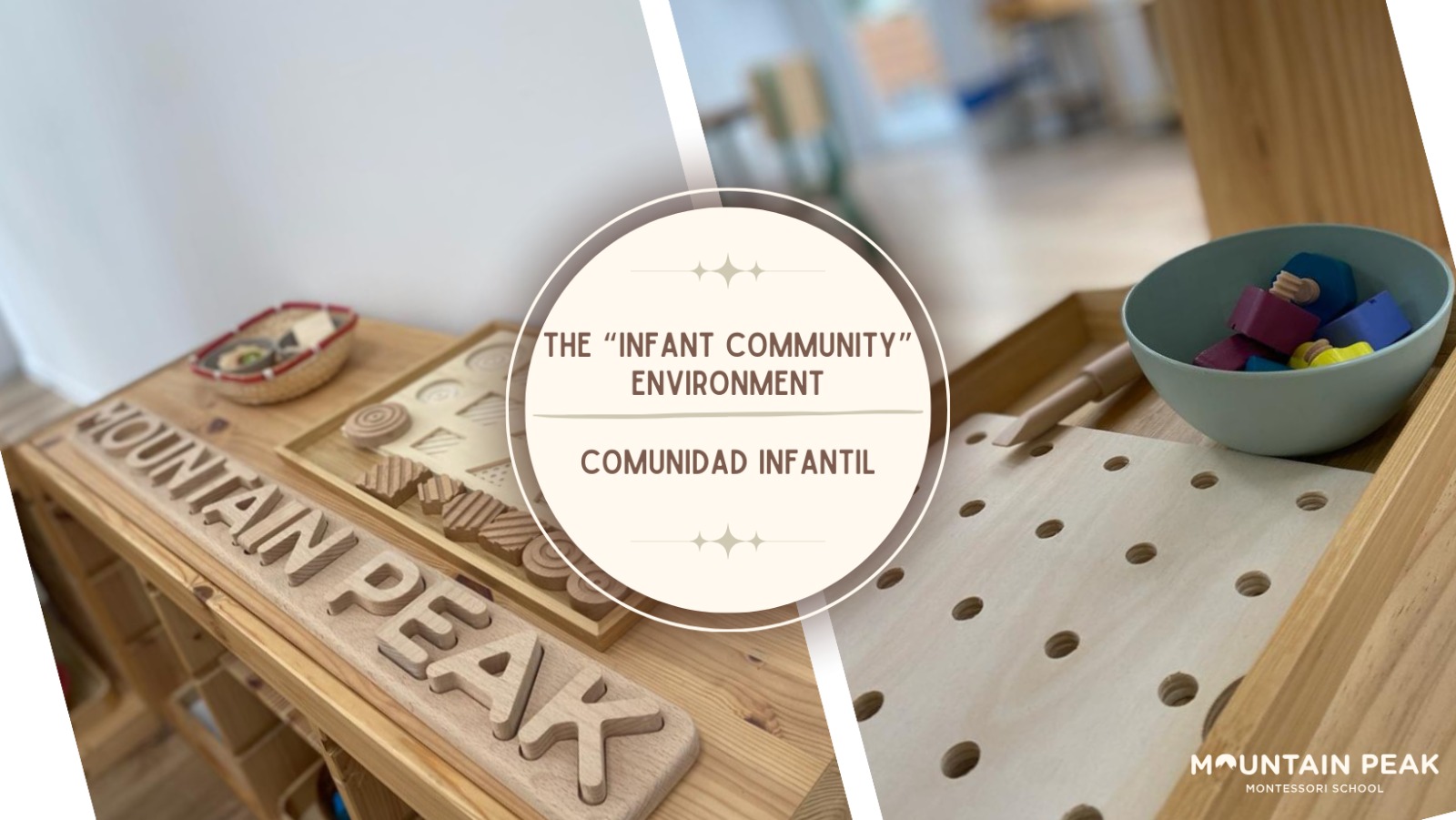 The infant community environment
The word "community" derives from the Latin term "comunnitas," which means "to be together." We can observe life in a community among all living beings, from plants to humans, living together to relate and help one another.
In Montessori schools, the Community environment includes children from 18-20 months to 3 years old. This space serves as an intermediate environment between home and school, with the aim of meeting the child's needs.
Elements of the Child Community:
The space should resemble a family environment as closely as possible, as the child is self-constructing and requires personalized attention to absorb their surroundings and develop autonomy.

It should have both communal and individual spaces to encourage concentration.

It should be adapted to the child's body proportions, creating a harmonious, beautiful, and orderly environment.

It is divided into the following areas:

Physical Care Area: Bathroom facilities should be adapted to the child's size and promote personal hygiene.

Work Area: Equipped with Montessori materials, tables, chairs, and shelves.

Practical Life Area: These are everyday activities that adults commonly perform, adapted for children to promote their autonomy.

Logical-Mathematical Area: To meet the needs of the students, it is necessary to work with their senses. Therefore, the materials in the mathematics area are manipulative. We begin by teaching mathematical concepts to prepare the child for more complex learning.

Art Area: This small space allows children to unleash their creativity and imagination, providing them with the opportunity to experiment and create freely.
---
Mountain Peak British School
+34 611 052 137