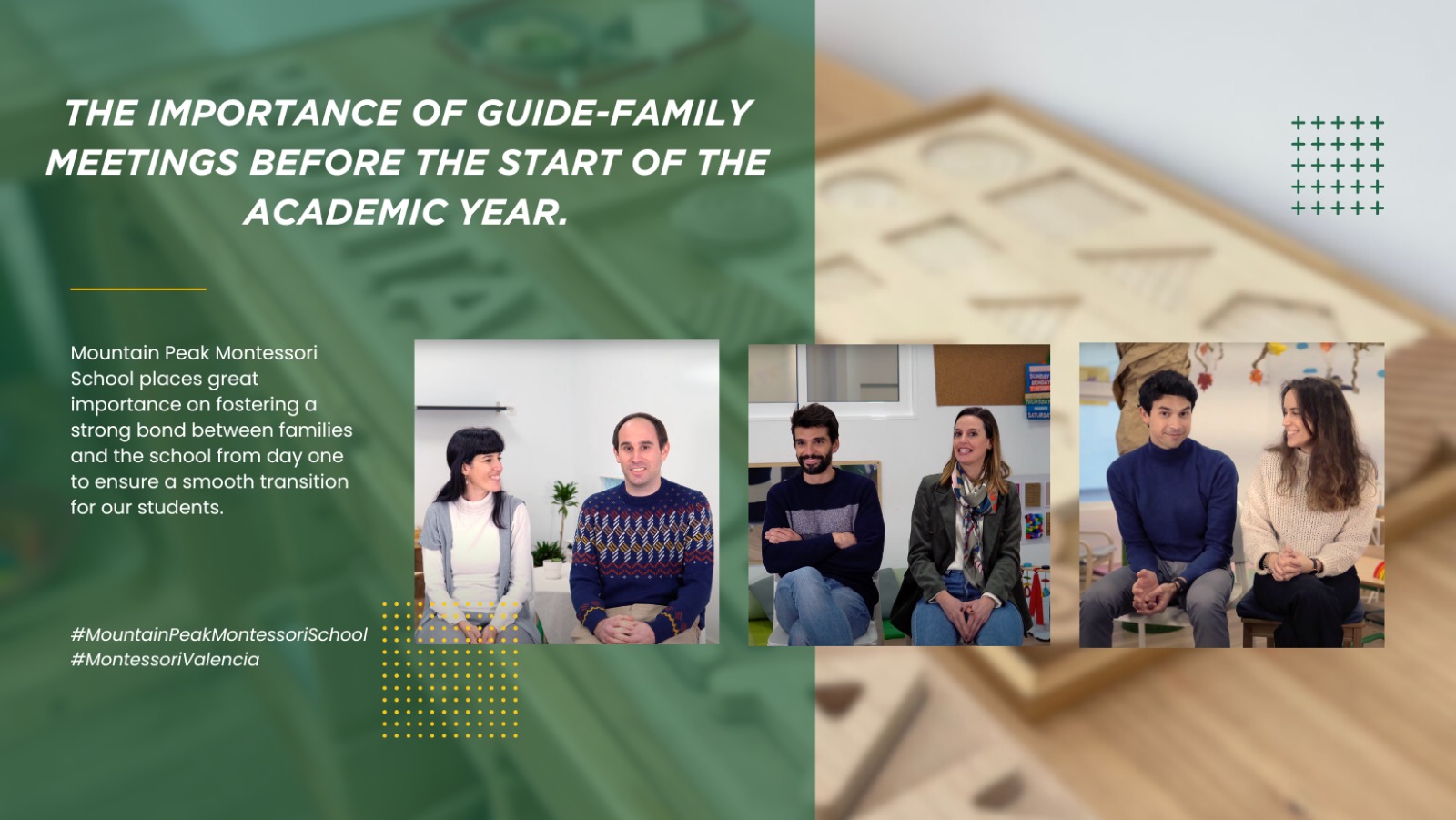 The importance of guide-family meetings before the start of the academic year.
Mountain Peak Montessori School places great importance on fostering a strong bond between families and the school from day one to ensure a smooth transition for our students. Therefore, during the first week of September, each family has an individual meeting with their child's guide and assistant.
Benefits of guide-family meetings:
These meetings enable direct communication with your child's Montessori guide and assistant.

They provide an initial exploration of the classroom environment for new students.

The guide and assistant have the opportunity to conduct direct observations, allowing them to understand the child's interests.

These meetings serve as a moment for the exchange of information between families and the classroom guide to facilitate the child's adaptation, thereby boosting the child's confidence and sense of security in their environment.

They provide the teaching team with knowledge of the child's interests and abilities.

Additionally, these meetings will be useful for addressing any questions or concerns that families may have before the start of the course.
Everything is ready for the start of the adaptation period for our new students. We are looking forward to their arrival tomorrow!
---
Mountain Peak British School
+34 611 052 137