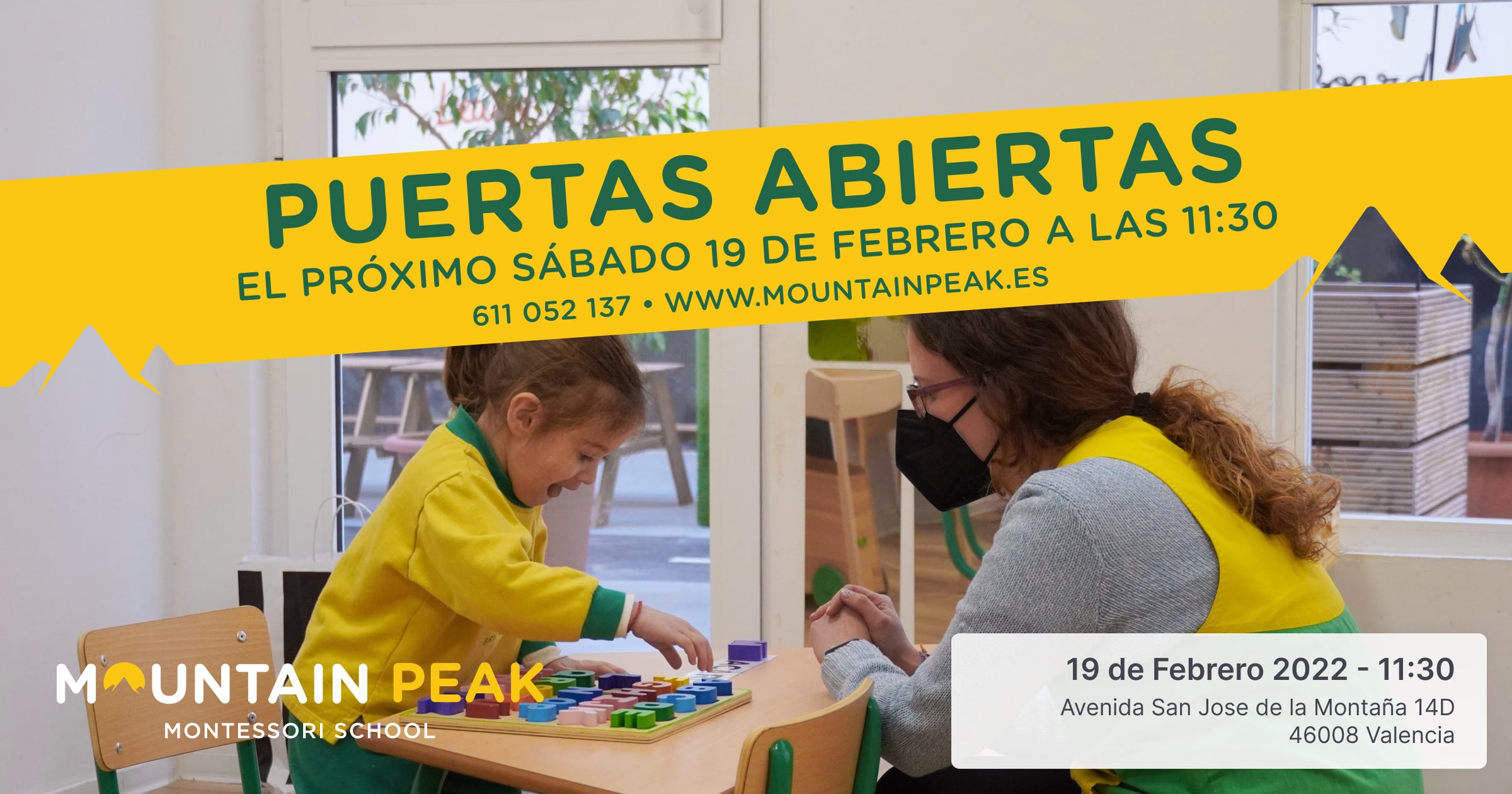 Open Doors - 19th February 2022
What is the Montessori method? What is a Montessori School? What advantages does it have over conventional education?
If you are interested in answering any of these questions, we invite you to join us at our Open Doors that will take place at Mountain Peak Montessori School on February 19, 2022.
We have two modalities, online and face-to-face, to make sure everybody who wishes to know more can attend one of them.
The online session will be at 10:00 and the on-site session from 11:30 - 14:00. Children are welcome!
In this event you will be able to see our facilities, see inside the Montessori classrooms and how we work in them; meet part of the teaching and management team and answer any questions you may have.
You will be able to discover our practical life, language, logical-mathematical, reading and relaxation areas, as well as our extensive outdoor facilities.
In addition, we will give you examples and models of how to apply the Montessori method at home.
Are you going to miss it?
---
Mountain Peak British School
+34 611 052 137